The Best Noise-Canceling Earbuds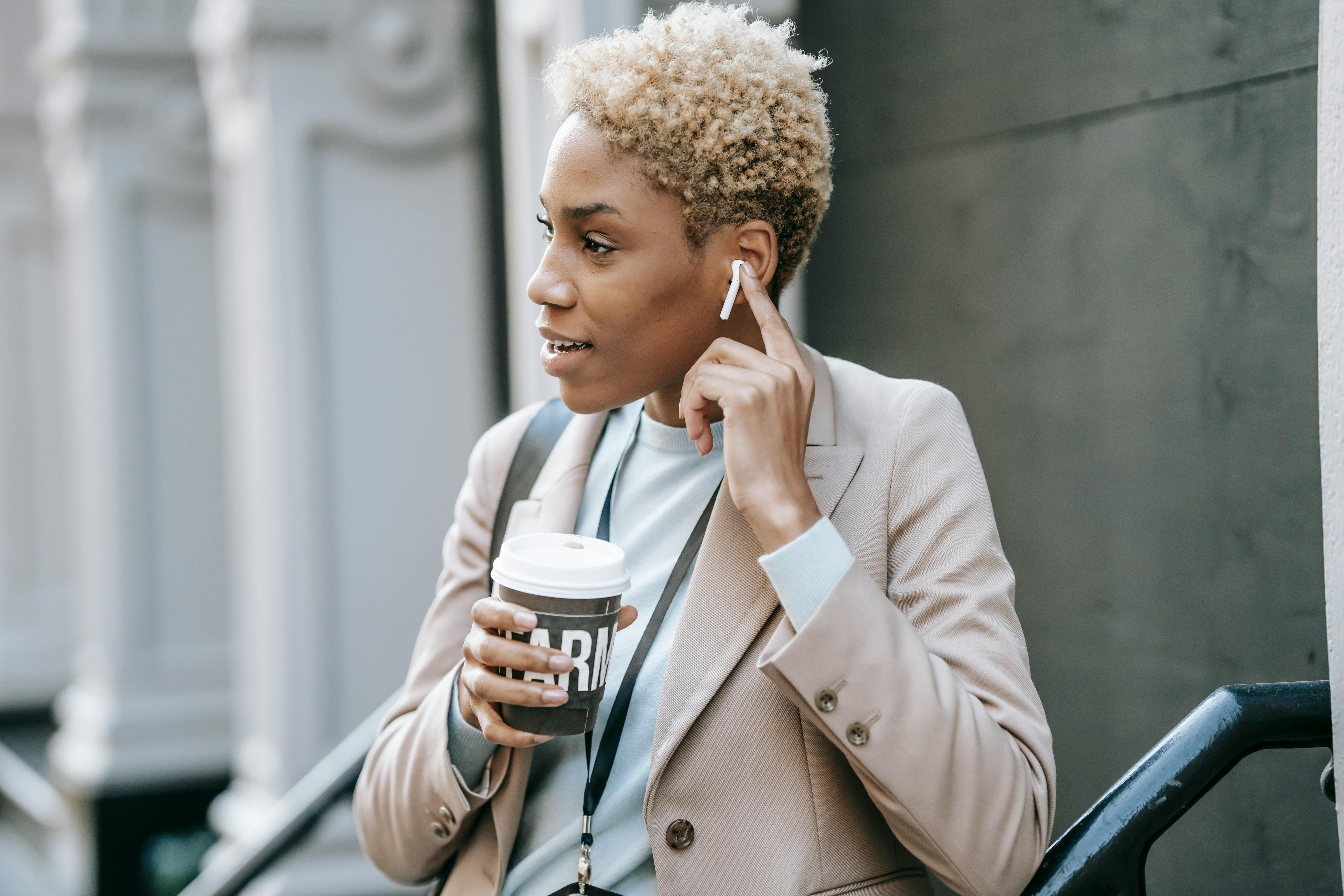 As the world has grown more mobile, we've found ourselves taking business calls in busy coffee shops, catching up with friends on our commute back from work, and jamming to music everywhere in between. But too much ambient noise can detract from the listening (and talking) experience, and the free pair of pods included with your smartphone purchase just won't cut it. That's where noise-canceling earbuds come in. Some can filter out background sounds to provide clear phone calls, while others can actively cancel out environmental sounds to let your music shine. We've rounded up a list of some of the best noise-canceling earphones on the modern market to help you drown out the din.
MPow MBits S True Bluetooth Wireless Earbuds
These affordable, light headphones from MPow offer punchy bass and CVC technology for crisp phone calls.
One of the most common misconceptions about noise-canceling earbuds is their price-point; though there are plenty of models on the market that will run you a pretty penny, these MBits from MPow offer supreme functionality for an incredibly reasonable price; in fact, some charging cables will cost more than these buds. They utilize the latest edition of CVC (Clear Voice Capture) technology to ensure phone calls are clear for both parties involved, even if you're in a crowded place. Thanks to the mobile charging case, their six-hour lifespan can be extended up to 35 hours of play or talk time, and the USB-C charging boosts your battery in a flash. They're also sweat- and water-resistant, so feel free to take these buds for a jog anytime.
Pros:
35-hour playtime with mobile charging case
Toggle between twin/single mode easily to use one or both earbuds
Touch control for easy navigation and auto-pairing for seamless output transitions
Sweat- and water-resistant
Cons:
Lacks ANC, which can cancel out louder sounds with more accuracy
Samsung Galaxy Buds Live
Samsung's wireless Galaxy buds can provide six hours of ANC on a single charge, plus fifteen more hours when using the mobile case.
Though ANC (Active Noise Cancelation) is a wonderful way to tune out the world outside, it can often require a great deal of battery power, which leads to drastically shorter playtime. Fully wireless earphones especially can struggle with their battery life (since smaller units mean smaller batteries), but Samsung's Galaxy buds have cracked the code. They offer six hours of playtime while utilizing ANC, and the additional charging case extends that to 21 hours. Because the entirety of the bean-like units rests snugly within your ear, they're more secure than buds that have external components. You won't even have to take them out to turn up the volume or make a call thanks to the always-on voice-assistance feature.
Pros:
ANC utilizes three separate mics to filter out sound and offer clarity for phone calls
Maximum 29 hours of playtime with both ANC and Bixby (voice-assistance) turned off
Configuration reduces ear-fatigue and improves secure fit
Touch and voice navigation
Cons:
Unless you have a Samsung device, you won't be able to utilize the full potential of these buds
MPow X3 ANC Bluetooth Wireless Earphones
Four internal microphones filter out background noise and home in on your voice for a clear calling experience on the go.
It seems almost normal to take phone calls on the go these days, so it's no wonder MPow has focused on combining the hardware and software to make calling a cinch, even when you're in a crowd. Unlike some of the company's other models that focus mostly on CVC, these earphones boast ANC with a twist. Each unit houses 2 microphones (for a total of 4); one is responsible for canceling background noise, while the other is tasked with homing in on your voice. This means the call experience is optimized for both you and your friend on the other end of the line so no one is shouting or straining to hear the other. The buds themselves hold a charge of seven hours while using ANC, while the carrying case boosts the total playtime to 30 hours.
Pros:
ANC that focuses on call quality for both the user and the recipient of the call
Total playtime of 30 hours when using the carrying case
USB-C charging is highly efficient
Water-resistant and sweat-proof
Cons:
Touch capabilities can be very sensitive for some users
Jabra Elite 75t Earbuds
Jabra's ANC technology and free MySound app create a personalized listening experience no matter where you are.
Though it's fairly common to find noise-isolating or noise-canceling earphones these days, rarely do they offer a personalized listening experience based on each user's environment and needs. It makes sense then that Jabra — a big name in the sound technology world — would have a fully built-out mobile application to do just that. Along with stunning ANC that can last for 5.5 hours on one charge (and up to 24 hours when using the carrying case), the MySound app allows you to create listening presets for various environments or sound preferences. Boost the bass or give vocals center stage, all with the touch of a button.
Pros:
Stunning ANC with four microphones for sound and call quality
Fully built-out mobile app to adjust sound and make listening presets
Available in a wide range of appealing colors
Compatible with Alexa, Siri, and Google Assistant
Cons:
Slightly heavier in-ear pods may increase ear fatigue
Bose QuietComfort 20 Acoustic Noise-Canceling Headphones
Bose's QuietComfort line lives up to its name with excellent ANC and a snug, in-ear fit.
Bose's QuietComfort line of earbuds and headphones has long been the industry standard for noise-canceling, and we're happy to report that it's only gotten better with age. The QuietComfort 20 earphones offer a whopping 16 hours of playtime while utilizing ANC, and they can be used as regular headphones even after the battery dies. This is one of the major benefits of sticking with wired headphones, which often get a bad rap. Bose offers two different types of QuietComfort 20s that are externally identical but internally optimized for either iOS or Android compatibility. They're interchangeable for the most part, but keep in mind that you'll lose some functionality when switching between products.
Pros:
Exceptional noise-canceling technology
16-hour battery life
Can be optimized for either iOS or Android
Cons:
Black battery box attached to the wire can be bulky and impractical for those on the go
Frequently Asked Questions
What's the difference between CVC and ANC noise-canceling?
CVC (Clear Voice Capture) is a software enhancement that focuses on filtering out background noise for recipients of a call. On the other hand, ANC (Active Noise-Canceling) is a hardware enhancement that emits a matching frequency to negate ambient noise. The former focuses on the recipient's call experience and the latter focuses on the user's listening experience.
How much sound will I actually hear while using ANC?
This depends widely on the product, but it's nearly impossible to filter out all background noise. Some users report that it sounds almost like being underwater, where loud sounds are dampened but not entirely muted. If you're worried about drowning out too much sound, be sure to research whether your model has a "hear-through" mode, which is great for office environments when you still need to be alert.