The Best Kegerators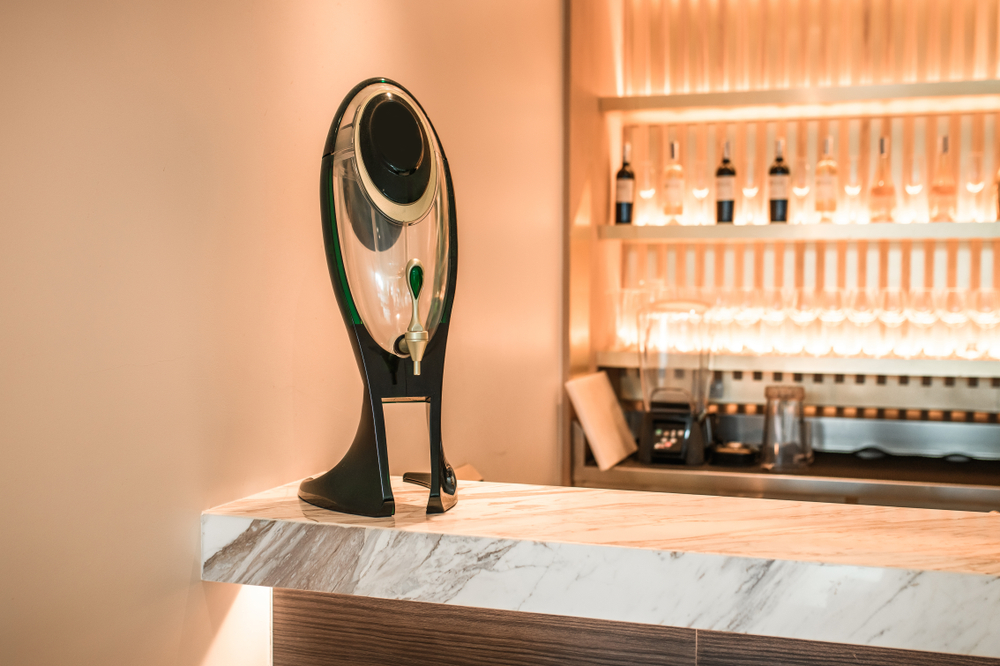 There are few things worse than dipping into a party keg only to find a warm, flat beverage that once could have been called "beer". Clearly, proper refrigeration for any keg is crucial to the enjoyment of all present. Instead of plopping your keg into an ice bath and just hoping for the best, it's time to upgrade to a proper kegerator. We've rounded up a list of some of the best kegerators that function as coolers, carbonators, and beer taps all in one. Read on to find your next homebrewing, house-partying must-have.
EdgeStar KC2000 Full-Size Kegerator
This full-size kegerator from EdgeStar keeps your beer cold without burning a hole in your wallet.
If you're just getting into keeping a keg around regularly or recently starting homebrewing sixth barrels, the EdgeStar KC2000 should be at the top of your list. For a modest price, the KC2000 offers a slim body that can still house full-size and pony kegs or a combination of two sixth barrels. The temperature can be adjusted between the low 30's to the mid 40's Fahrenheit, which should accommodate everything from light lagers to darker ales. All the necessary accessories are included with purchase and the CO2 tank can even be mounted on the exterior to provide additional space inside.
Pros:
Range of temperature settings
External mounting of CO2 tank to create extra space
Slimmer body than many full-size kegerators
Very affordable
Cons:
The drip tray is raised which looks slightly cheap
EdgeStar KC2000SS Full-Size Kegerator
Different sized kegs are a cinch for this stainless-steel kegerator, which accommodates two sixth barrels or one full-size keg.
Kegerators are cool, but they're way cooler when they're made of stainless steel. Okay, they're not technically "cooler" temperature-wise. But stainless steel will certainly help give your bar area an elevated, modern aesthetic. The KC2000SS does just that, borrowing much of its functionality from the baseline KC2000 model. It remains a full four inches narrower than most full-size kegerators, while still promising accommodation for one full-size, pony, or slim-pony keg. If you're looking to double down on cooling your brews, swap out the larger keg for two sixth barrels or Cornelius "corny" homebrew kegs with ease. You'll have to fill the included 5-pound CO2 tank yourself, but it's smooth sailing from there on out.
Pros:
Refined stainless steel door
Can accommodate a variety of keg sizes
All necessary components for operation included
Cons:
It's not stainless steel all around, there are black metal components
Homecraft Black Stainless Steel Easy-Dispensing Tap Mini Kegerator
This kegerator was built for homebrewers who want to imbibe without hauling in a full-size keg.
If you've ever been to a liquor store or even in the spirit section of your local grocery store, you may have seen 5-liter kegs. They look cute in comparison to full-size kegs until you remember how much beer five liters really is, but you've always thought they'd be the perfect size for a small get-together.
We're here to tell you that this table-top kegerator from Homecraft can turn those mini-kegs into a personal party tap. The stainless steel body houses an adjustable refrigeration system that can bring beer down to 36° Fahrenheit within 24 hours. It's compatible with standard pressurized 5L kegs, non-pressurized gravity kegs, and the reusable growler keg included with purchase. Just pop in a standard threaded CO2/N2O cartridge and enjoy a fresh brew for up to 30 days.
Pros:
The ideal entryway into drinking smaller, 5-liter kegs
Purchase includes reusable growler keg
Can bring beer down to temperature within 24 hours
Compatible with pressurized and non-pressurized kegs
Cons:
Noise can be slightly louder than expected
Plastic interior pieces lack durability
Danby 5.4 Cubic Ft. Double Tap Kegerator
Check out Danby's double-tap kegerator if you're keen on keeping your stout and pale ale in the same cooler.
Regular hosts will know that finding a beer favored by every guest is next to impossible. Your neighbor can't stop talking about her craft pilsners, your partner just wants a chocolatey dark ale, and that friend from work won't drink anything except a hazy IPA. Though we can't promise this double tap kegerator from Danby can satisfy all those cravings, you'll certainly have a better shot at finding two beers to keep party-goers pleased. It features a scratch-resistant worktop, an inlaid drip tray, and a reversible-hinged door for right or left-handed opening. Beer stays cold thanks to the environmentally friendly R600a refrigerant but not too cold with the help of an automatic defrosting system.
Pros:
The double tap accommodates two sixth barrel kegs
Scratch-resistant worktop and steel-finished exterior for a clean appearance
Utilizes R600a refrigerant which is more environmentally friendly
Cons:
Lines may need to be modified for Cornelius "corny" homebrew kegs
Included CO2 tank valve contains lead which some places will refuse to fill
Kegco K309SS-1 Keg Dispenser
The range of cooling options on this kegerator can be used for everything from standard refrigeration to fermentation.
This kegerator goes big, but not without maintaining nuance and class. The K309SS-1 boasts a stainless steel construction, one of the largest interiors on the market (enough for an oversized keg or three homebrew kegs), and an easily controlled digital temperature gauge that ranges from 32°–75°. You won't reach that upper limit while chilling your beer, but it is incredibly useful if you're hoping to utilize this dispenser as a fermentation chamber for homebrewing. There's also a deep chilling function to quickly bring kegs down to temperature without the hassle of waiting.
Pros:
Stainless steel exterior and parts are classy and durable
Wide temperature range for deep cooling or fermentation
Accommodates up to 3 homebrew kegs or 1 oversized keg
Included CO2 tank is coated with an epoxy finish to prevent corrosion
Cons:
Included caster wheels lack durability
Frequently Asked Questions
How are kegs sized?
You're likely most familiar with the standard, full-size keg, also known as a half-barrel keg, which holds 124 pints of beer. Pony and slim pony kegs (quarter barrel) both contain 62 pints, the latter being thinner and taller as the name would suggest. Sixth barrel and Cornelius "corny" homebrew kegs can accommodate 42 and 40 pints, respectively.
Where can I fill a CO2 tank?
Since most companies won't provide filled CO2 tanks (pressurized gas doesn't ship easily), you'll want to scope out a spot to fill your CO2. Your local liquor store may be able to fill up your tank. Also, many auto shops will swap out CO2 tanks. If all else fails, visit a specialized, compressed gas shop for all your carbonation needs.