The Best Cut Resistant Gloves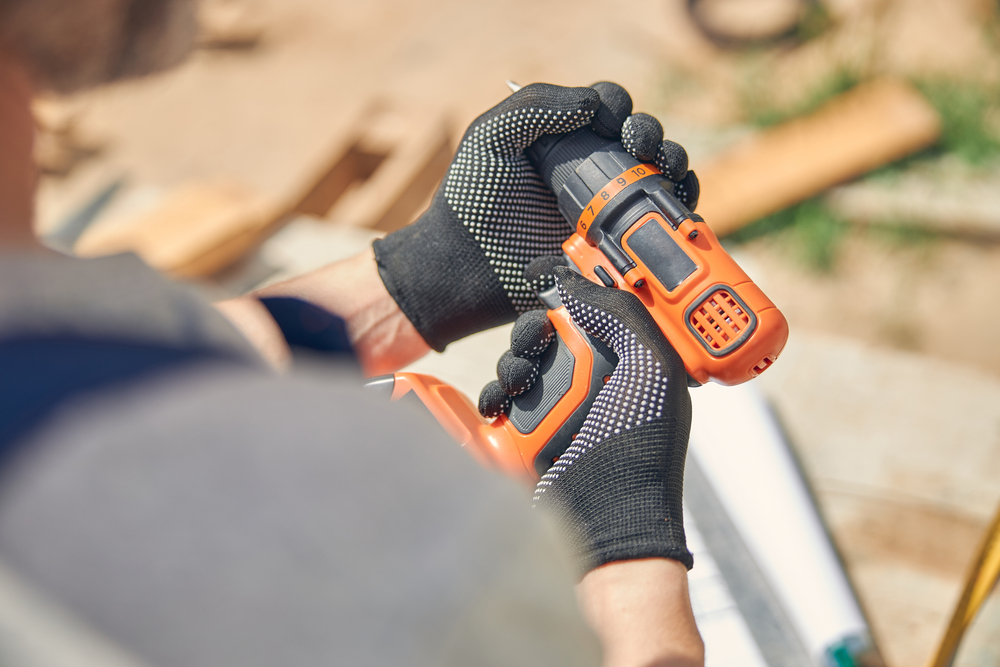 Whether you're slicing and dicing in the kitchen or woodworking in the garage, it's always a good idea to have a pair of cut-resistant gloves on hand — literally. You're probably not at risk of losing a finger while making a sandwich, but cutting fish, shucking oysters, and using mandolins are not as safe as spreading mayo on sliced bread. Nowadays, cut resistance comes in all different constructions and colors, from neon green nylon and fiberglass to stainless steel. We've compiled a list of some of the best cut resistant gloves on the market so you can confidently fillet without worrying about your phalanges.
NoCry Cut Resistant Gloves
You'll want to wear these fitted, flexible gloves even when you're done cutting.
Slice and dice without thinking twice with this pair of gloves from NoCry. Slip on these interchangeable gloves without worrying which hand goes where and get to work. The polyethylene and fiberglass construction ensures an EN388 level 5 protection rating, four times the strength of a leather glove. Interwoven spandex provides ample flexibility, so finer whittling and delicate julienning feel fluid and natural. When you're done, just toss these food-safe gloves in the washing machine on "cool" and let them air dry.
Pros:
EN388 level 5 protection rating
Machine washable for easy cleaning
Flexible but sturdy construction
Cons:
Only available in small, medium, and large sizes
Dowellife Cut Resistant Gloves
These gloves can handle anything you throw at them — just don't test that theory literally.
These gloves from Dowellife can handle well during most kitchen and workbench tasks. You can shuck oysters — devilishly sharp in their own right — and carve fibrous wood without worry, thanks to the ultra-high molecular weight polyethylene and glass fiber construction. It earns an EN388 level 5 protection rating, but the addition of nylon helps the fit stay snug and flexible. They're machine washable, but feel free to hand-wash them with soap and cool water if you're in a rush.
Pros:
Polyethylene, glass fiber, and nylon construction is rated at EN388 level 5 protection
Can be ordered in pairs for small reduction in price
Machine washable and interchangeable
Cons:
Only one color to choose from
Dex Fit Nitrile Work Gloves
Check out these gloves if you're looking to add a pop of color to your kitchen cutting attire.
These gloves from Dex Fit offer limited cut resistance with maximum utility. Their slim construction features nylon with a nitrile coating on the underside, which proves to be durable and non-slip. Though you won't want to dip these gloves in salad dressing, they're functional underwater or after light exposure to oil, making them ideal for whipping up salads or working outside. The coating also allows for easy smartphone navigation, so you won't have to remove your glove every time you need to tap or swipe.
Pros:
Machine washable and versatile
Smart-phone compatible coating on the fingers
Anti-slip grip, even underwater or in light oil
Wide range of colors to choose from
Cons:
Not highly rated for cut protection or resistance, so these are best used for low-risk tasks
Schwer Level 9 Cut Resistant Glove
Barring actual chain mail, these stainless steel gloves boast the most reliable cut protection on the market.
This glove from Schwer earns the highest level of cut protection in existence, thanks to an American National Standards Institute (ANSI ) rating of A9. Schwer utilizes polyethylene and stainless steel fibers to create a durable, food-safe glove that won't rust or shed metal during use. Simply pull on the insulating nylon-cotton layer, fasten the steel glove around your wrist, and get down to business. When you're finished, place your glove in the dishwasher with a regular load to ensure it stays sanitized and debris-free.
Pros:
ANSI A9 cut resistance can withstand over 6,000 grams of cutting load
Insulating nylon-cotton glove included for tighter fit
Dishwasher-safe and rust-resistant
Cons:
Not sold in pairs, so you'll need to buy two if you want one for each hand
Thick construction makes delicate tasks more difficult
NoCry Protective Work Gloves with Rubber Grip
These gloves provide extra grip along with solid cut resistance for a well-rounded cutting experience.
If you're afraid that thick work gloves will take away your "touch," we'd recommend checking out this pair from NoCry that features rubber grips on the underhand. The unique knit-mix includes steel, glass fibers, and spandex for a durable and flexible fit that boasts an EN388 level 5 protection rating. Silicon pads ensure a non-slip grip for awkwardly sized objects like oyster shells or natural stones so you can work without worry. Every so often, feel free to drop them in your washing machine on the "cool" cycle to make sure they stay spotless and sanitized.
Pros:
Silicon pads underhand for added grip
Durable construction with En388 level 5 protection rating
Machine washable and food-safe
Cons:
White color prone to stains and discoloration, but these aren't exactly opera gloves
Frequently Asked Questions
How do the rating systems work for cut resistance and protection?
CE EN388 and ANSI are the two names you will encounter most often when looking at cut resistance ratings. The former label is related to European health and safety standards, and they use a circular rotating blade to test the cut protection of various fabrics. The latter acronym is an American organization that provides product ratings based on the cutting load a fabric can withstand from a singular blade. EN388 Level 5 protection and ANSI A9 are the two highest ratings in existence, and both should provide ample safety for most common uses.
What does "cut-resistant" really mean?
The most important thing to know is that cut-resistant is not synonymous with "cut-proof." Your cut resistant gloves should protect you from accidental knicks, especially because they work best when the knife hits them at an angle, but they won't sustain intentional cutting. Though they do provide an added layer of protection, the gloves are also not impervious to punctures from fine needles.